Februari 18th 2014
We still often give away our business cards and so it was time for a new order.
Today we received the order and I couldn't resist to take a picture of all those cards.
250 cards per stack, so i think it will last a while.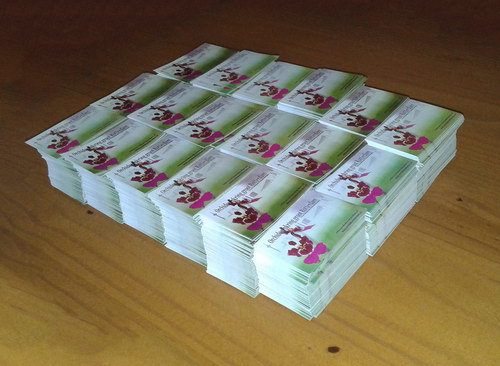 November 22nd 2012
Thanks to the very malicious "company" sedo.de we were forced to destroy some 3000 general business cards, 500 named business cards and 1500 flyers. Also all our logo's had to be modified.

Sedo.de cost us a lot of time, work and annoyance, but our logos are ready again, and our newly ordered business cards and logos has arrived.
November 7th 2012
The PR is ok with our A0 posters and 3000 buisnesscards.
We even have a handfull of badges.
September 12th 2012
The newly ordered A1-size 80 gram paper and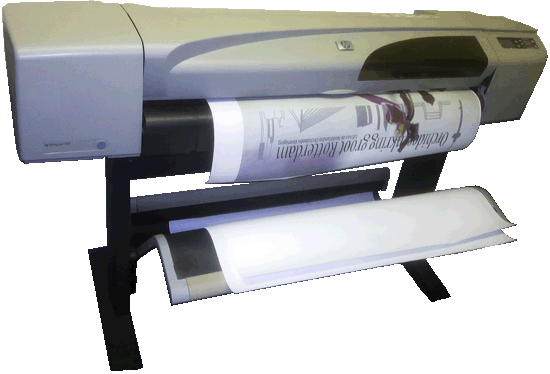 A0-size 160 gram glossy paper poster is printed.
September 11th 2011
We desingned a new banner for reverse links.
Our logo is photo taken by Anton Hogeveen when we were at orchidgrower Wubben. And if you want to know, it's an Oncidium equitant hybrid.