Review datum 21-05-2011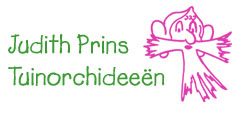 Judith Prins Tuinorchideeën
Zwartendijk 39A
2681 LP Monster
Tel: 0174-248699
GSM: 06-42070377
www.judithprinstuinorchidee.nl

Judith prince started about 20 years ago with the cultivation of hardy garden orchids. With much trial and error, she has successfully managed many hardy orchids to grow in her own garden and getting them grown back every spring.

It's been very hard to get good garden orchids. They searched for plants not only in Western Europe but worldwide in similar climatic conditions.

They had to travel frequently to get good plants. Obviously they did business only with reputable breeders.

Many of the plants that they wanted to breed are also protected by law, so that was a lot of work before they actually could buy transport the plants.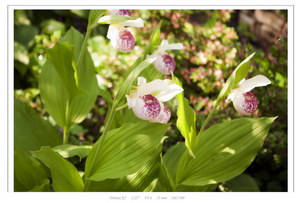 Some of the by Judith Prince propagated plants as Autumn Screw Orchis you can also encounter in the wild, but a rule that every true lover of orchids adheres, is also very highly valued by Judith Prince:


"Orchids in nature, admire them, shoot pictures of them, but leave them alone"



This was the main reason that they decided ​​years ago to begin to grow orchids themselves in there laboratory. Started as a hobby, but since January 1997 as a small company, which aims at hardy orchids to increase and by the possibility of sowing, bring orchids back in the wild in Europe.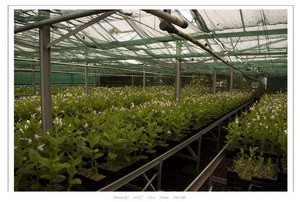 At first glance, they are very strange orchid greenhouses. The greenhouses are in fact only a roof. Sidewalls are missing. This is obviously because of the orchids have to get used to the climatic conditions of The Netherlands early in life.
Take a look at the Picture page
Conclusion
Judith Prins has successfully managed to reproduce a large number of hardy orchid's species. We can recommend anyone to do something different in the garden as standard plants and plant some hardy orchid plants.
End score
| | |
| --- | --- |
| Quality Orchids | Very good |
| Impression greenhouse | Good |
| Impression website | Good |
| Orchid species | Epipactis, Habenaria, Calanthe, Spiranthus, Pleione, Bletilla, Dactylorhiza, Cypripedium |
| Price | Good |
| Sellingpoint | Shop (openinghours, see website) |
| Payment | Cash |
| Accessibility | Good |
| Parkingspace | Very good |